Jason Daniels
Managing Director
Industry background: My first job in travel was as a sales consultant for TV Travel Shop back in 1999, it was truly an eye-opener to the world of travel and an exciting place to work. In January 2006 I started with Travel Circle, just as a new project 'Cruise Circle' was being launched, the rest I guess you could say is history, our history. I'm fortunate to have been with Cruise Circle since the very start and am very proud of what we have achieved since those early days.
Favourite Cruising Experience: This is a tough one, can I have two favourites?
My first ever cruise was a travel agent educational trip on the Golden Princess around the Caribbean. I went with an open mind but was completely blown away by the food, entertainment, and service. It was also the first time I met a kind and (very) attractive travel agent from Derbyshire, I finally married her in June 2012.
In December 2007 I was lucky enough to cruise across the Pacific Ocean from Hawaii to Auckland with Celebrity Cruises, stopping at French Polynesia on the way. The island of Moorea is, without doubt, the most beautiful place I have ever visited, a genuine island paradise.
Why I love my job: I can honestly say that I wake up every day and look forward to going to work, I guess it helps that my role is so varied. The serious stuff like negotiating commercial agreements with our cruise line partners and ensuring that we are complying with our ABTA & ATOL obligations is interesting and challenging, responding to emails and calls personally from satisfied customers is rewarding, but most of all I enjoy interacting with the amazing people we have working for us. I firmly believe that our service is unrivalled within the cruise industry. Many of our valued customers have been booking their cruises with Cruise Circle for over 10 years.
Dream Itinerary: It has to be either a full world cruise, seeing so many fascinating destinations and cultures but only needing to unpack the once, or a cruise to Antarctica where I imagine the air to be so clean and the wildlife so untouched.
Jason's Top Cruising Tip: Firstly, make sure you book it with Cruise Circle! Secondly, don't make your choice when booking a cruise on price alone, look at the value of what's included. Finally, always book a balcony if you can, nothing beats the fresh sea air.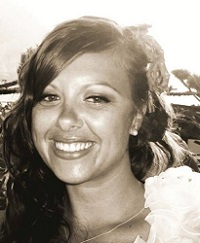 Danielle Nemeth
Sales/Customer Services Director
Industry background: I have worked in travel my whole working life. Working for small independent agencies before moving onto Lunn Poly which then changed to Thomson's, I took an agency break in 2002 and worked overseas as a Holiday Representative in both Majorca and Gran Canaria which was a fantastic experience. I then returned back to agency life. I started with Travel Circle back in 2007 when Cruise Circle first began and I am very proud of what my husband and I have achieved since then.
Favourite Cruising Experience: I never thought that cruising would be for me until I sailed around the Caribbean in 2004 only being 24 years old I thought I would not like it, how wrong could I have been? Since then I have been hooked and I have been fortunate to sail on many different cruise lines to amazing destinations.
My absolute favourite was the when we sailed through the South Pacific, visiting Bora Bora and Moorea. It was truly magnificent.
Why I love my job: Every day differs for me which keeps my role exciting. I enjoy working closely with both my customers and my team whom might I add I am most proud of. Our combined experience gives our customers the peace of mind that they are booking with the right agency and my team work hard to ensure that we maintain this high level of service which is why we have a high repeat customer base. Of course, I face challenges, one of which is ensuring that we are consistently compliant with both ABTA/ATOL. However, I recognise how important it is that all of our bookings are booked correctly and that we are giving our customers exactly what they have booked and paid for. It is guaranteed that my team will always go that extra mile for all of our customers, whilst we consistently remain competitive we also give thorough and honest advice.
Dream Itinerary: Far East and Alaska
Danielle's Top Cruising Tip: Always speak to someone in the know to ensure you are booking the right cruise line and the right ship, and of course always make sure you book with Cruise Circle.
---
Joy Gozzard
CLIA Accredited Cruise Specialist
Industry background: I have worked in the travel industry for over 25 years. I was based on the high street for a large well-known agency in a variety of roles for 18 years. I have been at Cruise Circle for over 8 years, during this time I have built up my cruise knowledge and experience through ship visits and personal cruises. My customer service is exemplary and with my personal and attentive service, many of my customers return to me year after year.
Why I love my job: Having visited many countries and cruised with a large variety of cruise lines, onboard different ships I really love sharing my extensive personal destination and cruise knowledge. By far, the best aspect of my job is looking after my growing amount of repeat customers, who book with me year after year and are like my extended family.
Favourite Cruising Experience: My favourite destination has to be the Caribbean with Princess which I loved so much I had to do 3 times! I also really enjoyed the scenery of the Norwegian Fjords. We often get invited to view the newest ships. I recently saw Celebrity Edge and Norwegian Bliss - both were phenomenal!
Dream Itinerary: Do I only get to pick 1? I'm torn between Australia, New Zealand and South Pacific or Alaska and the Rockies. It's a tough choice!
Joy's Top Cruising Tip: Take as many cruises as you can as life is just too short!
---
Mark Godden
Product Development Manager
Industry background: I started my career in travel with Lunn Poly where I worked for six years, during which time I also transferred to sister-company Thomson Holidays and worked for a summer season as a holiday rep in Porec on the Istrian Riviera in Croatia. In 2003 I took a career break and went back-packing before returning to the UK and starting work with Norwegian Cruise Line in Business Development. Apart from a period where I moved to Australia for a couple of years, I have spent the most part of the last 12 years working with Norwegian Cruise Line and helping travel partners grow their cruise business.
Favourite Cruising Experience: I'm lucky to say that there has been a lot! Probably the best has been sailing the inaugural sailing of Norwegian Epic to New York. Sailing into New York, past The Statue of Liberty and up the Hudson River still brings goosebumps, and to have done it on an inaugural sailing was very special indeed.
Why I love my job: It's the creative side that I really enjoy. I get to research and plan out new holidays that I think (and hope!) our customers would enjoy. I speak to cruise lines, tour operators, tourist boards and so on to help provide inspiration so that our customers always have something new and interesting to consider. It's challenging and I love it.
Dream Itinerary: Very tough to say as I want to do everything! However, I would say the next cruise destinations on my hit list are Alaska and the Southern Caribbean.
Mark's Top Cruising Tip: If the budget will allow, consider a balcony stateroom or cabin. It's great to have your own bit of deck space. The memories of sailing out of Venice, spotting stingray in Belize and much more are priceless to me and well worth spending a little extra.
---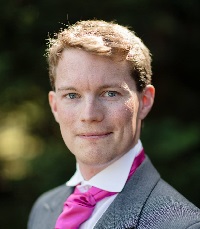 Chris Postle
Web Product Manager
Industry background: 2.5 years at a web development agency with a focus on cruise.
Why I love my job: My favourite aspect of my job is that it's extremely varied. It also involves a lot of problem-solving in order to provide creative solutions to issues that come up.
Dream Itinerary: My dream itinerary would be a few days cruising the Galapagos islands, with enough time to go wildlife-spotting, then off to the Maldives for some rest and relaxation on shore.
---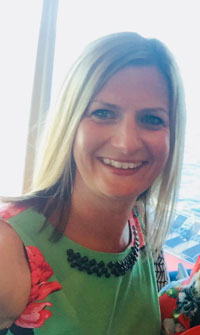 Nicola Krzysiak
CLIA Accredited Cruise Specialist
Industry background: I have worked in travel since leaving school 20 years ago, it has always been my dream job! Most of these years have been on the high street with a large multiple and then specialising in cruise only holidays over the past few years.
Favourite Cruising Experience: It's hard to choose as they have all been so fantastic. However, I think the brand new Norwegian Bliss ship just pipped the others, with the excellent food and drink choices onboard. My favourite port so far is Kotor in Montenegro which really took me by surprise, very "oldy worldy," little-cobbled streets and stunning scenery, it was just beautiful.
Why I love my job: I love to travel, I love my holidays, my cruises and really enjoy helping customers to make that choice for their dream holiday. I have many loyal customers that love my honesty I can use my personal experience to help them decide. Every cruise, customer and day is different which is what I love.
Dream Itinerary: Alaska is my dream itinerary, the scenery, wildlife and the fantastic excursions on offer are so exciting, this is on the list for my "big birthday"
Nicola's Top Cruising Tip: If you can, upgrade your cabin to a balcony, waking up and going outside to see today's new port is just amazing. Also if there is a drinks package you can pre-book – do it, if you enjoy a little holiday drink it's definitely worth it.
---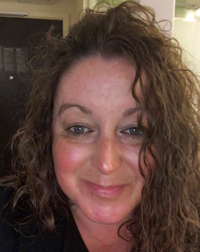 Kirsty Spicer
CLIA Accredited Cruise Specialist
Industry background: I have worked in travel since I left school at 16 so I have over 20 years' experience. I couldn't imagine doing anything else.
Favourite cruising experience: I did a wonderful river cruise from Amsterdam to Cologne. I loved that the ships would dock right in the city centre which made it easy to get off and tour around with ease. I also liked that the ships were much smaller and familiar and easy to navigate.
Why I love my job: Most days are different. Lots of different enquiries that let me explore all over the world. I love travelling with my family and I always look forward to our family holidays.
Dream Itinerary: Cruising the Western Mediterranean, getting to visit lots of different cities on one holiday is perfect. I also love a city break.
Kirsty's top cruising tip: Always book excursions for when you're in port. Having a tour guide to show you the best places is ideal especially when you only have a few hours.
---
Manny Callender-Bankes
Product Executive
Industry background: My career in travel began after University when I joined Thomas Cook. I was there for a year before I moved on to a few different companies, becoming more and more involved in the cruise industry along the way. I rose in the ranks from Sales to Product Exec to Product Manager, and finally to Head of Sales & Marketing. It was at this point that the world was halted in its tracks by Covid-19. I, like many others in our industry, ended up being made redundant from my previous company; but thanks to the team here at Cruise Circle, I was able to continue with my career in this wonderful industry.
Favourite cruising experience: My favourite cruise experience was the inaugural sailing of Holland America Line's beautiful Nieuw Statendam. It was just before Christmas and we were sailing out of Venice. It was a picturesque setting that was only matched by the incredible interiors onboard. The food, music, service and staterooms were like nothing I had experienced before!
Why I love my job: Creating new, bespoke itineraries is what I live for. Putting together packages that no other company has done before is what we specialise in, and it's a real thrill when you see the bookings coming in for one of your own holidays.
Dream Itinerary: Japan cruise itineraries are high up on my list. I have been to Japan twice before (lucky Me I know), but it is such a varied country, and I would love to explore it even further.
Manny's top cruising tip: I agree with Mark about the Balcony staterooms. It is great to be able to walk out on deck to breath the fresh ocean air, straight from your room. I would also recommend visiting any specialty dining options onboard. I have not visited one that I did not love!
---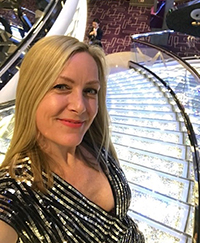 Lindsay Mason
Customer Care Assistant
Industry background: My career in travel began when I became a Thomson Holiday Rep back in 1999 in Mallorca. I just loved meeting new people and learning the languages! This amazing career path led me to working long haul and short haul destinations as well as many French ski resorts and managing all types of accommodations. After Thomson's, I settled in Ibiza for 12 years managing a private transfer company before settling back in Blighty in 2017.
Favourite cruising experience: I just love the Caribbean. Each day you wake up to a new island with their different cultural influences and colours. It's all just so exciting. Aruba is just stunning, Curacao is so pretty with its multi-coloured houses and the St Lucians are so friendly.
Why I love my job: I work as part of a wonderful team. Our customers are so loyal to Cruise Circle that is does feel like a big family. Every day brings you something new.
Dream Itinerary: I would love a Japanese cruise itinerary. Think of all the amazing sushi! Maybe Australia and New Zealand itinerary. Both are on the to-do list.
Lindsay's top cruising tip: Spend a little time doing some research on your destinations so you can make the most of every port. Maybe get a few excursions booked in so you have somethings to look forward too.